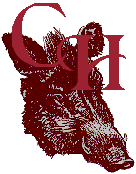 Home Page
---
About Us
---
Deer
---
Wild Pigs
---
Bear
---
Antelope
---
Elk
---
Big Horn Sheep
---
Wild Turkey
---
Pheasant
---
Quial
---
Chukar
---
Dove
---
Pigeon
---
Ducks
---
Geese
---

DFG Offices

---
Licenses/Tag Fees
---
Hunter Education
---
National Forests
---
BLM Offices
---
Guides/Outfitters
---
Clubs/Organizations
---
Wildlife Management
---
Contact Us
---

---
| | |
| --- | --- |
| | California Department of Fish and Game |
---
Department of Fish and Game Offices:

Eureka - 619 Second Street, Eureka, CA 95501 (707)445-6493
Fresno - 1234 E. Shaw Avenue, Fresno, CA 93710 (559)243-4005
Long Beach - 330 Golden Shore, Suite 50, Long Beach, CA 90802 (562)590-5132
Menlo Park - 411 Burgess Drive, Menlo Park, CA 94025 (650)688-6340
Montery - 20 Lower Ragsdale, Suite 100, Montery, CA 93940 (831)649-2870
Rancho Cordova - 1701 Nimbus Road, Rancho Cordova, CA 95670 (916)358-2900
Redding - 601 Locust Street, Redding, CA 96001 (530)225-2300
Sacramento - License and Revenue Branch - 1740 N. Market Boulevard Sacramento, CA 95834 (916)928-5805
San Diego - 4949 Viewridge, San Diego, CA 92123 (858)467-4201
Yountville - 7329 Silverado Trail, Yountville, CA 94558 (PO Box 47, Yountville, CA 94599) (707)944-5500
DFG Web Site:
http://www.dfg.ca.gov
DFG License and Revenue Branch:
1740 N. Market Boulevard Sacramento, CA 95834 (916)928-5805
PLM Program: (Private Lands Management Program)
For a list of participating landowners, contact the DFG's Wildlife Programs Branch in Sacramento at (916)445-3564.
---
1-888-DFG-CALTIP
1-888-334-2258
You can help the wardens!
Californians Turn In Poachers and Polluters

If you witness a poaching or polluting incident, Immediately call CalTIP. The anti-poaching hotline is available 24 hours a day, 7 days a week.
You may remain anonymous and even be eligible for a cash reward!

To learn more about poaching, go to Fish and Game's Web Site at www.dfg.ca.gov.