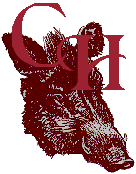 Home Page
---
About Us
---
Deer
---
Wild Pigs
---
Bear
---
Antelope
---
Elk
---
Big Horn Sheep
---
Wild Turkey
---
Pheasant
---
Quial
---
Chukar
---
Dove
---
Pigeon
---
Ducks
---
Geese
---
DFG Offices
---
Licenses/Tag Fees
---
Hunter Education
---
National Forests
---
BLM Offices
---
Guides/Outfitters
---
Clubs/Organizations
---

Wildlife
Management
---
Contact Us
---

---
Hot Spots
Constantly Updated Information
The "Wolfpack" is the backbone of California Hunting. These outdoorsmen are responsible for the information presented to you within this page.
DEER HUNTING


Prime Public Hunting Areas:
X Zone Mule Deer:
Zones X5b, X5a, and X5c in Lassen County are traditionally the top trophy mule deer areas. If you're lucky enough to be drawn for any of these zones, you chances are very good for taking a big muley. Great open areas for long range glassing!

---
A Zone Blacktail Deer:
Jackson State Forest offers 48,000 acres located on Highway 20 between Willits and Fort Bragg. Try the logged off areas north of Highway 20. (707-964-5674)

Indian Valley Reservoir is located in eastern Lake County. Take Highway 20 west of Williams to Lake County. Turn north on Walker Ridge Road and go 12 miles. It offers mostly BLM land surrounding the reservoir.
Hunt both sides of Walker ridge Road. If you have a boat, you can access some remote areas on the west shoreline which provides some good hunting areas. Contact the BLM District Office in Ukiah at (707-468-4000) to obtain maps.

Knoxville State Wildlife Area is located on the Lake and Napa County line. It offers more than 8,000 acres of prime deer hunting country purchased by the DFG. No motorized vehicles are allowed in this area. It is hike-in only.
Take the Morgan Valley Road out of Lower Lake. It becomes the Knoxville-Barryessa Road. Go past the gold mine to where the boundaries are marked with DFG signs. Hunt Big Blue Ridge in the eastern side of the area. It's known for its trophy bucks. You can also access this area from Rieff Road. For information about this area, call DFG at (707-944-5500).

Cow Mountain Recreation Area offers good hunting in northeastern Napa and Lake Counties on BLM land.
The North Side:
Hunt the Old Norris Ranch known as the Eight mile Valley. Also try the deep canyons. Both of these areas are known for their big bucks. There are no off-road vehicles allowed in this area. You have to hike in or use horses.
The South Side:
Hunt the west side of Red Mountain.
Contact the BLM District Office in Ukiah at (707-468-4000) to obtain maps.

Medocino National Forest holds large numbers of deer at Horse Mountain, Goat Mountain, and Bartlett Springs areas. Contact the U.S. Forest Service in Willows at (530-934-3316).

Camp Roberts - Call (805-238-8167).

Fort Hunter Liggett - Call (831-386-2214).

---
B Zone Blacktail Deer:
Trinity Alps, Marble Mountains, & Yolla Bolly Wilderness are your best bets for finding a trophy Blacktail Buck. About 255,000 deer reside in the six B zones.



B1 ZONE:

Areas East of Covelo: (East of the Eel River Work Station to Hull Mountain)

The following areas provide some of the best blacktail deer hunting in the Mendocino National Forest:
Hull Mountain Area: Access from Highway 101 to Calpella Highway 20 exit. Highway 20 to Potter Valley turnoff toward Lake Pillsburry. Right turn at Forest Route M8 to Soda Creek. Left turn on Forest Route M1. Pass Oak Flat and begin climbing Boardman Ridge to Hull Mountain. Four wheel drive vehicles recommended.
Hunt the following areas:
Boardman Ridge, Windy Gap, Monkey Rock, Red Rock Ridge, Red Rock, Spruce Grove and Mendenhall.
Grizzly Flat Area: Access from Highway 101 to Highway 162 Covelo exit. Past Covelo take County Road 338 to the Eel River Work Station. Take Forest Route M1 south and begin climbing up Mexico Ridge toward Grizzly Flat. It can easily be driven with a two wheel drive vehicle.
Hunt the following areas:
Thatcher Ridge, O'Neil Ridge, McCoy Ridge, Old Man Ridge/Horse Pasture Ridge and Skunk Rock/Skunk Lake.
Mendocino Pass Area: Access from Eel River Work Station (refer to Grizzly Flat directions above). Then take County Road 338 to Mendocino Pass. It can easily be driven with a two wheel drive vehicle.
Hunt the following areas:
Anthony Peak, Little Doe/Little Doe Ridge and Hammerhorn.


Patrick Creek located east of Cresent City. Hunt both north and south of Highway 199. Excellent blacktail deer country!

Cedar Camp Road- Also try the area west of the town of Orleans.

Ruth Lake is another great spot for deer hunters.

Black Butte River Drainage- Great late season hunt. Work from Keller Place down to the river

Snow Mountain Wilderness Area- Take the Elk Mountain Road out of Upper Lake to U.S. Forest Service Road M-10, which takes you to Summit Springs.



B2 ZONE:

Salmon Trinity-Alps Primitive Area- Great area with big bucks. You'll have to either hike in or horseback. Try the trailheads up Coffee Creek. Hunt as far back as you can.



B3 ZONE:

Snow Mountain Wilderness Area- Access it from the Bear Wallow trailhead which can be reached from the town of Stonyford.



B4 ZONE:

King Range Natural Conservation area.



B5 ZONE:

Hammerhorn Mountain- Located in the south end of the Yolla-Bolly-Middle Eel Wilderness Area. An excellent choice for early season hunting.

Noble Ridge area.



B6 ZONE:

Marble Mountains area:
Lover's Camp, Big Elk Lake, Marble Valley

Western Siskiyou County is an excellent area to hunt if you get into the old burn area. A lot of deer have been taken in this area during the last few years because of the new growth caused by the fire.

---
C2 & C3 ZONES

Lake Shasta area is very thick terrain, but holds large numbers of deer due to its tremendous cover and acorn crop. Hunt the ridges around the lake.

Oak Run, Whitmore, Shingletown, & Mineral to Payes Creek offer good buck hunting areas also on public land.

---
D5 ZONE

Calaveras County is located east of Lodi and Stockton. Highway 49 is the main access route.

---
Top Late Season Deer Hunts:
1) Goodale Buck Hunt
2) Doyle Muzzleloader Buck Hunt
3) Bass Hill Archery Buck Hunt:
4) Kern River Deer Herd Buck Hunt
5) Anderson Flat Archery and General Buck Hunt
6) Covelo Archery Buck Hunt
Return to Top of Page
BEAR HUNTING


Prime Public Hunting Areas:
Shasta, Trinity, and Siskiyou are the top areas in the state for bear.

Yolla Bolly Wilderness holds good numbers of bears. Hunt from 2,500 to 4,000 feet in elevation. Find their feeding areas where acorn crops are plentiful.

The Trinity Alps are loaded with bears. Hunt the trailheads at Coffee Creek.

Happy Camp located off Hwy 36 just off the Klamath River has been a hot spot for bears over the years.

Lake Shasta, Chester and the Tahoe Basin are also good areas to find big bruins.



Return to Top of Page
WILD PIG HUNTING


Prime Public Hunting Areas:

Lake Sonoma WA offers drawings for wild pig hunts every year. Call the DFG in Yountville (707-944-5500) for more information.

Fort Hunter Liggett is a good spot to hunt hogs. It's a permit only hunt on military land. Call (831-386-2214).

Coalinga offers some good hunting areas on BLM land off of Coalinga Road. Contact the BLM field office in Hollister at (831-630-5015) for more information concerning specific areas and maps.

Healdsberg, Booneville, King City, & Hollister all are excellent areas for wild pig hunting, unfortunately most of this property is privately owned and leased by private hunting clubs. Check with BLM to see if there are some public properties in these areas.

Cottonwood Creek WA has 4,000 acres of steep coastal terrain. Call (209-826-0463) for more information.



Return to Top of Page
TURKEY HUNTING


Prime Public Hunting Areas:
Shasta County is the number one producer of wild turkey in the state. It has a lot of good hunting on BLM and National Forest lands.

Shasta Lake - Backbone Ridge above Lake Shasta is a great spot. Girard Ridge is another good area to look for them. Also the Pit River Arm.

Mendocino NF has good areas near Cache Creek WA in Eastern Lake County. Try the 5-mile stretch from the trailhead into Wilson Valley.
Hull Mountain north of Upper Lake or in the south end near Indian Valley Reservoir are also good areas.

Lake Sonoma WA offers drawings for hunts every year. Call DFG in Yountville at (707-944-5500).

Trinity County offers good turkey hunting around Trinity Lake from Carrville south to Hwy 299. Try above Trinity Lake or west from Interstate 5 at Volmers along Dog Creek Road to the Trinity Mountains.

Spenceville WA offers good hunting on 12,000 acres of prime turkey country. Located 20 miles east of Marysville. Take Hwy 20 to Smartville Road south into Spenceville. Call (530-538-2236)

Tehama WA is located off Hwy 36 east of Red Bluff near Paynes Creek. It offers 46,000 acres to hunt on. Check out the Plum Creek Area.

Ruth Lake area in the Mendicino National Forest holds good numbers of wild turkeys. The road between Ruth Lake and Covelo is a good choice.

Jackson State Forest near Willits is also a good area to hunt.

Cache Creek WA in eastern Lake County offers drawings for hunts. Call DFG in Yountville at (707-944-5500). For Fall hunting try Wilson Valley, a 5-mile hike from the trailhead.

Payne Ranch (newly acquired by BLM) Located near the Cache Creek area. It's a long hike in, but well worth it! Call the Ukiah BLM office at (707-468-4000) for a map of the ranch.

Other Areas in both Mendocino & Six Rivers National Forests:
1) Monument Peak
2) Black Butte River in Covelo
3) Watts Lake
4) Grizzly Peak in Zenia Station
4) Ruth Station
5) Mad River Station
6) Kings Range BLM area

Lake Oroville offers good turkey populations. East of the Lake on Plumas National Forest, try the Berry Creek area.



Return to Top of Page
PHEASANT HUNTING


Prime Public Hunting Areas:
Gray Lodge WA is one of the top producers of wild pheasants with 6,000 acres open to hunting. The best spots to hunt are out of parking lots 7 and 9 in the east zone. Also in the east zone you may want to try parking lots 10 and 11. In the west zone, hunt out of parking lot 5 or out of the check station. Call (530-846-7500)

Colusa/Delevan NWR are also top producers. They had the highest brood survey in ten years. Delevan provides 85 prime upland acres. Call (530-934-2801).

Sacramento NWR provides 300 prime upland acres. Call (530-934-2801).

Grizzly Island WA has 6,000 acres open to hunting. Pheasants can be found in the fields adjacent to the check station. Call (707-425-3828).

Upper Butte Basin WA has some great pheasant hunting areas. Try the Little Dry Creek and Howard Slough units. Call (530-982-2169).



Return to Top of Page
GROUSE HUNTING


Prime Public Hunting Areas:
Mendocino National Forest has a large population of grouse. Hunt the timbered ridges around Lake Pillsbury. Call (530-934-3316).

Lassen County is also loaded with grouse. Call (530-257-0456)

Little Doe area located on road M1 north of the Eel River Station above Covelo. Walk the trails from the camp area down toward the Eel River.



Return to Top of Page
CHUKAR HUNTING


Prime Public Hunting Areas:
Susanville in Lassen County is your basic destination. Head northeast and southeast of Susanville and look for the high desert-type terrain with rocky hillsides.
It's mostly BLM land, so contact the BLM field office in Susanville at (530-257-0456) for more information.

Five Springs Mountain east of Hwy 395 between Litchfield and Madeline. At an elevation of 5,881 feet, it is the traditional hotspot for chukars.

Skedaddle Mountains area east of Hwy 395 near Litchfield is also an excellent spot. There are 40 square miles of rocky terrain mountains to hunt from. Try the mid-elevation springs at 5,000 to 6,000 feet. If there's snow, hunt just below the snow line.

Fort Sage Mountains east of Hwy 395 near Doyle.

Cottonwood Mountains east of Hwy 395 near Madeline.

Cherry Mountain east of Hwy 395 and north of Five Springs Mountain.



Return to Top of Page
QUAIL HUNTING


Prime Public Hunting Areas:
Mendocino National Forest holds tremendous quail populations. Look for them in areas which contain thick cover, berry bushes, and a permanent water supply.
Try these areas North of Clear Lake:
1) Lake Pillsbury
2) Pine Mountain
3) Elk Creek
4) Black Butte River Valley
5) Snow Mountain
6) Mendocino Pass
7) Etsel Ridge

Lassen, Plumas National Forests:
Good areas to hunt:
1) Skedaddle Mountain
2) Fort Sage Mountain
3) Honey Lake

Stanislaus National Forest is located east of Sonora. It offers good quail hunting, but is rugged and heavily-forested. Mountain quail can be found around streams, meadows and clear cuts above the 3000 foot mark. Valley quail can be found below the 5000 foot mark. From Hwy 4, try areas north of Arnold, between Pumpkin Hollow and Hermit Spring.

Nubieber area located on Hwy 299. Hunt the Modoc National Forest area south-east of Nubieber along the Pit River.


Cow Mountain area located at the edge of Ukiah.

Horse Creek located off Hwy 299 south-east of Nubieber near Bald Mountain.

Cold Springs Creek located east of Hwy 395 near Ravendale.

Cottonwood Creek WA has 4,000 acres of steep coastal terrain. Call (209-826-0463) for more information.



Return to Top of Page
DOVE HUNTING


Prime Public Hunting Areas:
Paynes Creek Recreation Area offers excellent dove hunting if you're willing to walk. From Interstate 5 take Bend Ferry Road across the river into the access point. Wailk in from there.

Mouth of Cottonwood Creek WA offers ideal dove hunting on 571 acres. It's located 10 miles east of Cottonwood where the Cottonwood Creek enters the Sacramento River.

Cache Creek Wilderness Area is an excellent place to hunt doves if you're willing to walk in a few miles.

Feather River WA located south of Marysville along the Feather River. To access this area, take Star Bend Road or Sacramento Avenue off of Hwy 99.

Sutter Bypass WA located 10 miles south of the town of Sutter on Reclamation Road.

Cottonwood Creek WA has 4,000 acres of steep coastal terrain. Call (209-826-0463) for more information.

Spenceville WA has undergone extensive habitat rehabilitation. The DFG has disked and planted dozens of barley and safflower patches near water and nesting sites to improve the habitat. A good choice for late season limits.



Return to Top of Page
DUCK & GOOSE HUNTING


Prime Public Duck Hunting Areas:

Delevan NWR is a top hotspot for ducks in the Sacramento Valley. Call (530-934-2801).
Top producing blinds have been: 5, 27, 24, 8, 15, 6, 22, 23 and 25.
Top producing free-roam areas have been: T26, T33, T34, T27 and T32.

Gray Lodge WA near Gridley is on of the top producers of ducks of any national wildlife refuge or wildlife area. It's noted for its mallard and sprig. Hunt from parking lots 1 and 2 on the west side and 8 and 9 on the east side. These areas produce the most ducks. Call (530-846-7500).

Sacramento NWR is one of the valley's best bets for hunting ducks. It holds large numbers of pintail, mallard, and green-winged teal. There are awesome opportunities for those who don't mind getting away from the crowds. The farther from the parking lots, the better. The blinds are where it's happening! Also try the free-roam area by the main parking lot. This area produces many birds. Call (530-934-2801).

Colusa NWR is a traditional hotspot for ducks in the Sacramento Valley. Call (530-934-2801).

Lower Klamath NWR is 10 miles from the town of Tule Lake. It is a 53,600-acre wterfowl refuge. It offers good hunting in Unit 9, Unit 7, or Unit 4 if you're hunting from a boat. If you are hunting on foot try Unit 6. Don't forget to bring your waders for this area.

Sacramento River has some great areas for jump shooting from Anderson down past Colusa. Try drifting the river. There are boat ramps in Anderson, Red Bluff, Los Molinos Corning, Hamilton City Butte City, Princeton and Colusa.
The best hunting can be found between Chico and Redding.

Feather River between Oroville and Nicolaus also offers some great jump shooting. There are access areas for small boats from both the Oroville and Feather River Wildlife Areas which border the river.

San Joaquin River system has the highest concentrations of wood ducks in the state. Hunt between Mendota NWR and the Modesto area.

Modoc NWR is the place to go for mallards in the northern end of the state. It offers 2,100 huntable acres. It's located between Hwy 395 on the west and County Road 115 on the east, just south of Alturas. Call (530-233-3572).

Ash Creek WA offers some pretty good jump shooting for mallards and gadwalls. Call (530-294-5824).

Willow Creek Widerness Area is located roughly 16 miles north of Susanville on State Route 139. Offers 600 acres of ponded hunting area. Ponds are approximately a half mile walk from the entry.

Napa-Sonoma Marshes Wilderness Area offers good hunting on 14,000 acres if you have a boat. Call (707-944-5542).

Upper Butte Basin SWA is located ten miles south of Chico and a few miles east of the Sacramento River.

Little Dry Creek SWA is located nine miles west of Gridley on the Gridley-Colusa Highway. It contains 4,000 huntable acres.

Howard Slough SWA is located between I-5 SR 99, some 11 miles west of SR 99 on SR 162. It contains 4,500 huntable acres. Good hunting for both Mallards and Wood Ducks.

Butte Valley WA is located off of Highway 97 just south of Doris. There are 13,392 acres where duck hunters concentrate on the shoreline and island areas of Miess Lake. Boats without motors are allowed.

Prime Public Goose Hunting Areas:
Tule Lake/Lower Klamath are both traditional hot spots for Canadian Honkers. Call (530-667-2231).

Modoc NWR also offers excellent hunting for Canadian Honkers. It offers 2,100 huntable acres. It's located between Hwy 395 on the west and County Road 115 on the east, just south of Alturas. The prime goose hunting area starts about a quarter mile south of the north parking lot and extends to the northern hunting border. Call (530-233-3572).

Sacramento NWR and Delevan NWR are the best refuges the Sacramento Valley to hunt Snow Geese. Hunt these areas when the winds are strong and there is tule fog. It will disorient the geese and give you the advantage.

Goose Lake located on the California-Oregon border north of Alturas. A prime location in the flyway great spot for hunting honkers.

Butte Valley WA is located off of Highway 97 just south of Doris. There are 13,392 acres where duck hunters concentrate on the shoreline and island areas of Miess Lake. Boats without motors are allowed.



Return to Top of Page