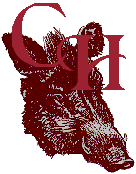 Home Page
---
About Us
---
Deer
---

Wild Pigs

---
Bear
---
Antelope
---
Elk
---
Big Horn Sheep
---
Wild Turkey
---
Pheasant
---
Quial
---
Chukar
---
Dove
---
Pigeon
---
Ducks
---
Geese
---
DFG Offices
---
Licenses/Tag Fees
---
Hunter Education
---
National Forests
---
BLM Offices
---
Guides/Outfitters
---
Clubs/Organizations
---
Wildlife Management
---
Contact Us
---

---

Angelo Nogara with a
Wild Boar taken at 30 yards
Wild Pigs
2010-2011
Hog Hunting Season

Angelo Nogara with a
Wild Boar taken at 13 yards
---

Rob Rowland with
a Wild Boar taken at 25 yards

General Season: Open all year.

Wild Pig Tag Applications: To purchase a wild pig tag, you must be at least 12 years of age and possess a valid California hunting license.

Resident License Tags: Tags are sold individually.
($20.52 per tag).

Nonresident License Tags: Tags are sold individually.
($68.61 per tag).

Tag Information: Tags are valid throughout the 2010/2011 license year (July 1, 2010 through June 30, 2011).There is no limit on the number of wild pig tags one person may purchase. Tags are nontransferable and nonrefundable. They may be purchased at DFG offices and designated license agents.

Bag and Possession Limit: There is no daily bag or possession limit for wild pigs.
Return of Wild Pig Tags:
Every person who takes a wild pig shall immediately return the report card portion of the license tag. The tag may be presented to a department office/officer or returned through the United States Mail to the Department of Fish and Game, Wildlife Management Division in Sacramento.

Demetrius Nogara with
a Wild Hog taken at 10 yards
DFG's Wild Pig Hunting Guide:
A good source offered by the DFG's Wildlife Programs Branch is their handbook titled "Guide To Hunting Wild Pigs In California". It will provide your with information hunting methods, hunting areas, necessary equipment, and the legal requirements for hunting wild pigs. It can be obtained by calling their main office in Sacramento at 916-928-5805 or from any of the DFG regional offices.