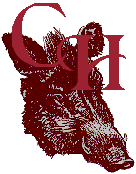 Home Page
---
About Us
---
Deer
---
Wild Pigs
---
Bear
---
Antelope
---
Elk
---
Big Horn Sheep
---
Wild Turkey
---
Pheasant
---
Quial
---
Chukar
---
Dove
---
Pigeon
---
Ducks
---
Geese
---
DFG Offices
---
Licenses/Tag Fees
---
Hunter Education
---
National Forests
---
BLM Offices
---
Guides/Outfitters
---
Clubs/Organizations
---
Wildlife Management
---
Contact Us
---

---
Join the
Become a Member of the Pack
at no cost to you!

---

Share your outdoor experiences with other hunters.
Information chosen will be placed in our "Hot Spots" section.
---
The "Wolfpack" is the backbone of California Hunting. These outdoorsmen are responsible for the constantly updated information which is presented to you in our site. They are also your outdoor connection, giving you the edge on your next hunting adventure through our "Hot Spots" section. Our members are a dedicated group of individuals who believe in keeping the tradition of hunting alive.
If you would like to become a member of the "Wolfpack" and share your hunting adventures with fellow hunters, please e-mail us at californiahunting@arwhead.com with the following information:
(make sure to specify "Wolfpack" in your e-mail subject)
1) Your Name
2) City and State in which you live. (No home addresses).
3) To be added to the Wolfpack, you must submit information regarding hunting hot spots for big game, upland game birds, or waterfowl. Please be specific in your area locations.

If your information is chosen to be placed in our "Hot Spots" section, you will be notified via return e-mail. Your name and city in which you live will be placed on our "Wolfpack Members List" in our Web site. What better way to gain recognition among thousands of your fellow hunters, while at the same time providing them the edge on their next hunting adventure.
We Hope To Hear From You Soon!

"Run With The Pack"